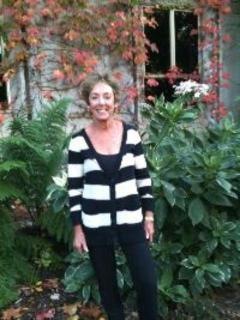 MAUREEN DANIEL, MFT
2099 MT. DIABLO BLVD. 3694 HILBORN ROAD
SUITE 202 SUITE # 150
WALNUT CREEK, CA. FAIRFIELD, CA. 94534

SERVING CONTRA COSTA AND SOLANO COUNTIES

CONTACT INFORMATION
PHONE (925)947-0935
EMAIL: MAUREEN@MDANIELMFT.COM

License # CA MFT 28353

Welcome to my new homepage. Thank you for visiting my new Internet site. Deciding on a therapist is an extremely important choice when you are ready to resolve your current issues. I know how hard this first step is and many people feel genuine relief being able to talk to a licensed clinician about their ongoing struggles. Finding the right fit for you enhances your ability to get off to a good start and have a successful therapy experience. I will be able to help you address and resolve a wide range of personal, career, and relationship transitions or difficulties.

If you are not familiar with my background or services and your first contact with me is online, please scroll down to learn more about my practice and see how you can contact me. Please feel free to let me know what your needs and questions are and I will be happy to respond to you. In brief, you should know the following about me: my practice was established in 1991 and has been responsible for providing outstanding INDIVIDUAL, COUPLES & FAMILY THERAPY ever since. My specialties are in the areas of treating RELATIONSHIP PROBLEMS, OVERCOMING DEPRESSION, ANXIETY AND STRESS and working with ADOLESCENTS AND WOMEN IN TRANSITION. My regular clients particularly value my committment to providing quality counseling in a sensitive manner and producing results that last.

My Theoretical orientation incorporates COGNITIVE BEHAVORAL THERAPY, (CBT), HUMANISTIC AND PSYCHODYNAMIC THERAPY and COUPLES COMMUNICATION SKILL BUILDING.

My primary pracitice is located at 2099 Mt Diablo Blvd; Suite 202 in Walnut Creek, Ca. 94596 with a second office in Fairfield, Ca.

My office hours are Monday through Thursday from 10am to 8 pm.

I can be contacted at (925)947-0935 or by email at maureen@mdanielmft.com

I am licensed as a MARRIAGE AND FAMILY THERAPIST in the state of California and have my Masters in Clinical Psychology from John F. Kennedy University; 1986. I also have a Masters degree in Education with a specialization in Montessori Education from Xavier University. My undergraduate degree is in Sociology from U.C. in 1970. I have 20 years of experience .

I accept and work with many insurance companies and employee assistance programs. Please feel free to discuss the fees at the time of the initial consultation. Average cost per session is $110-$135

PROFESSIONAL MEMBERSHIPS: Ca Assoc of Marriage & Family Therapists; San Francisco Psychotherapy Research Group and East Bay CAMFT.

ISSUES TREATED: ADOLESCENTS, DEPRESSION, EATING DISORDERS, LIFE TRANSITIONS, RELATIONSHIPS/MARRIAGE COUNSELING, ANXIETY, DIVORCE COUNSELING, SELF ESTEEM AND WOMEN'S ISSUES

PERSONAL STATEMENT: People come into therapy because they want to be happier in their relationships. Would you like to have a better relationship with your spouse? Would you like to feel heard? Are you angry and not feeling close to your spouse? Has there been a betrayal or is he/she more interested in work or the kids or the TV/computer than in you?

Relationships are difficult. Why? Because any relationship that is significant and meaningful takes work, be it husband/wife, significant other, parent/child, or work related. The main challenge in relationships is balancing autonomy (individual needs) with the needs of your partner and family. What complicates this even more is not knowing how to effectively articulate and communicate these needs to our partner. Relationships can be very challenging and over time feelings can change.

YOU DON'T HAVE TO GO THROUGH THIS ALONE. I can help. I am a licensed Marriage and Family Therapist and have helped many couples communicate their feelings and needs to each other and achieve a closer connection and deeper understanding.

I also help people overcome negative beliefs about themselves based on their childhood that tends to self sabotage them and their relationships.

I have a personal style and focus on your individual needs. I'm a very interactive therapist and use therapeutic techniques that best suit your personality. With my help you will be able to change and overcome the difficulties in your life.

EASY ACCESS FROM WALNUT CREEK BART

OFFER FREE INITIAL PHONE CONSULTATION

ON SEVERAL INSURANCE COMPANY PROVIDER LISTS